Custom eye-catching labels

Product Labeling is a key feature in marketing. It helps to market the product allowing customers to know about the item and give necessary messages including ingredients, instructions, and uses.
The changing market has put many additional responsibilities on that in-charge of product packaging design and labeling of a company. Product packages along with their labels now have the important responsibility of attracting customers. This increased responsibility of product packages and labels finally lands on the shoulders of Graphic designers. They are required to put all their creativity into designing a product package that can work as a salesperson for the product.
CBRG uses brand colors in the labels across the product lines to make the target market associate these colors to the brand, couple this with an eye-catching visual design and the quality of the product itself, CBRG creates the perfect blend that will make your products a treat to your customers.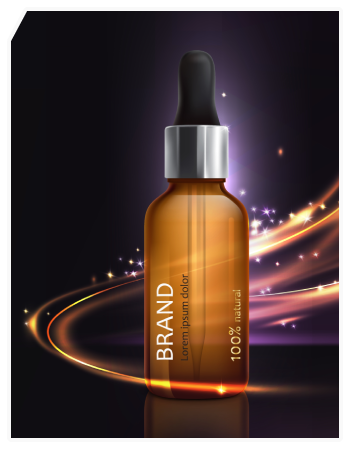 Every graphic designer of CBRG knows the importance of product packaging and label design very well. Therefore, they are always in search of tips and tricks for making their design more attractive for the customers.
Product Packaging
How do we help?
No matter what type of product we have to offer, CBRG does its own research to know the customer, and based on the information gathers we move forward to create a product label which should be noticeable and memorable.
Connect Now
Choosing Colors
Colour of a package is important element of whole design. So, we choose your package colour very carefully. It should be bright & loud enough to attract customers to its shelf.
Brand-consistent Design
Brand-consistent design makes the product labels memorable and distinctive which helps in name recall. This is probably the most important step in designing effective labels.
Show Individuality
Another key aspect is to showcase what makes the product stand out as creative and individual. The design process includes a look that makes the product feel different from the rest.
Information Hierarchy
The product label may not be able to include every single piece of information that is needed, and information hierarchy is necessary with crucial parts of  label design.